Dramatization: The Coach
The Coach
What do you do when stress overtakes you, and you can't make decisions? Get a coach! Learn what to do in this dramatization where a graphic designer enlists a friend to help him secure a project, when his career is on the line.
Outcomes:
This module builds on "Get a Coach, Be a Coach" to provide specific techniques for asking for and providing coaching support. After completing this module, you will learn how to ask for help from a coach (including a friend, colleague, or mentor) as well as how to provide guidance and confidence without taking over when you are coaching a friend.
Purchase price: $35
Includes: Dramatized Scenario (runtime 11:46)
Dramatization: The Coach
$35
I've been inspired and enlightened by Ted this year. The issues you touch on are so ubiquitous and quickly relatable. Thank you, thank you!
For the best value, get the complete Worth It Training Package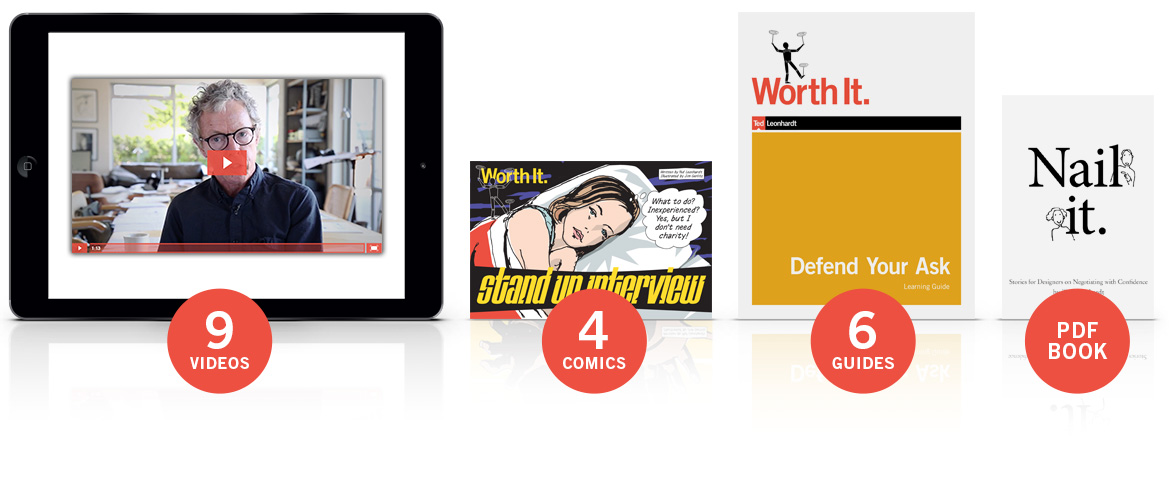 Save $100 with our special offer
Get all 8 Worth It training modules, plus a bonus video called We Are Creatives and Ted's ebook, Nail It—and save 40%! More details >
Purchase price: $502 $295