When to Get Help from a Coach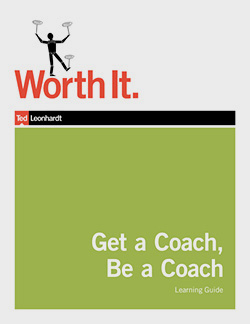 Learning Guide
Get a Coach
When you're stressed, you're not thinking clearly. A coach can help you regain perspective. This training shows you how to make the most of a coach, and how to develop your own coaching skills to help others.
Outcomes:
After completing this module, you will be able to identify when to consult a coach, know how to explain your needs, and learn how to make use of your coach's time. You will also develop skills to recognize when friends or colleagues need support and how to competently coach them.
Purchase price: $55
Includes: Animated Film (runtime 04:40), Learning Guide
When to Get Help from a Coach
$55
I wish there had been something like this open to me when I was starting out.
For the best value, get the complete Worth It Training Package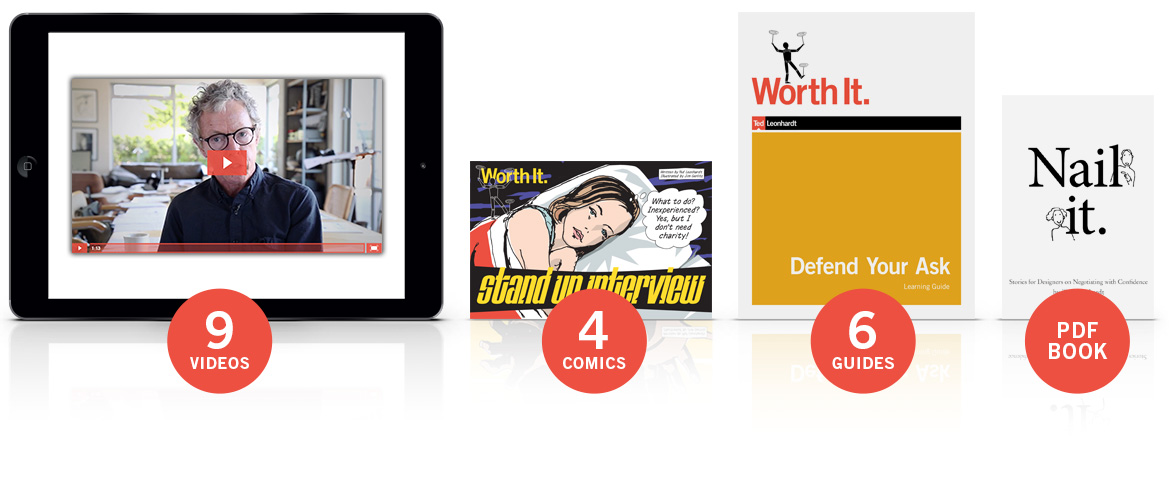 Save $100 with our special offer
Get all 8 Worth It training modules, plus a bonus video called We Are Creatives and Ted's ebook, Nail It—and save 40%! More details >
Purchase price: $502 $295