For the best value, get the complete Worth It Training Package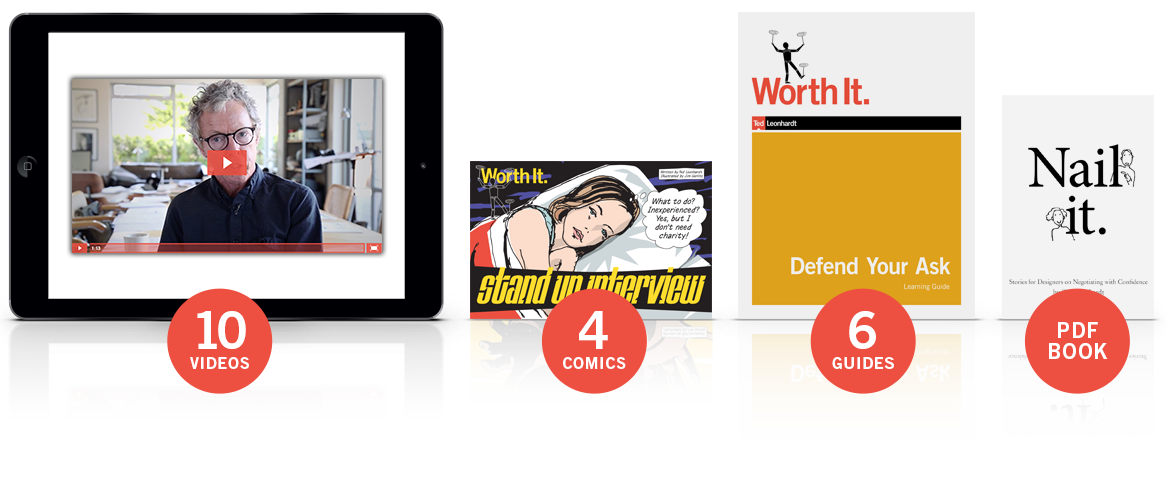 Worth It is a comprehensive series of videos, comic books, and learning guides created to help designers and creative professionals get better work, have less stress, and earn more money.
You can buy each module separately or order the complete Training Package and save 40%! When you buy the complete Training Package, you also receive a bonus video:
You'll get 10 Tips for Creatives: Interviewing and Negotiating to help you prepare a plan and get the compensation you deserve. And How to Negotiate with Confidence, a video that offers you Ted's invaluable advice for staying in control of your meeting.
Plus, the complete Training Package includes Nail It, Ted's e-book that illustrates strategies for negotiating job offers, salaries, contracts, and raises.
List price:
$502


Buy now for: $295
You save:
$207 (40%)
Sale!
Worth It Training Package Introductory Offer $95