I became an advisor to creatives after a long career in design.
You might ask, why the shift? And the answer is that something was missing. It may have seemed like I was professionally fulfilled, but I wasn't — in spite of my success.
So I changed course. I began to look for a future that would be emotionally rewarding … and I started to write.
My early articles described the struggles my clients faced. Writing about their successes and failures made me more aware of my own struggles — more empathetic, more accepting and less critical of myself and others.
Don't get me wrong: I'd long known that many creatives suffer from the same self-doubts and demons I've always struggled with – demons I'd developed strategies to successfully overcome. What I didn't know was what would help people use my insights to their advantage. I quickly learned that demonstrating the methods that brought me success was often interpreted as condescending. That clearly didn't work.
Once I really looked at where my experience might best help my clients, I realized that I had to start by developing a level of trust. Help is fully received only in a trusting relationship, because collaboration requires trust. And collaboration is what makes an advisory relationship between consultant and client work.
To be effective, advising is not a one-way, top-down transaction. It requires the client to share their concerns in as open manner as possible, and the advisor to listen and ask for clarification before suggesting actions. Understanding, mutuality and empathy must be present and real. Only then can change happen on a meaningful level.
I learned that empathy, not a demonstration of superiority, is what is required for my consulting clients to achieve success. I learned, I changed, and I gained confidence as my advisory practice grew.
Better yet, when I'm working with my clients I get the same rush of pleasure the creative flow of drawing or writing gives me (maybe more, now that I think about it). Best of all, my process brings results. The creatives I work with get better work from better clients, and have less anxiety along the way.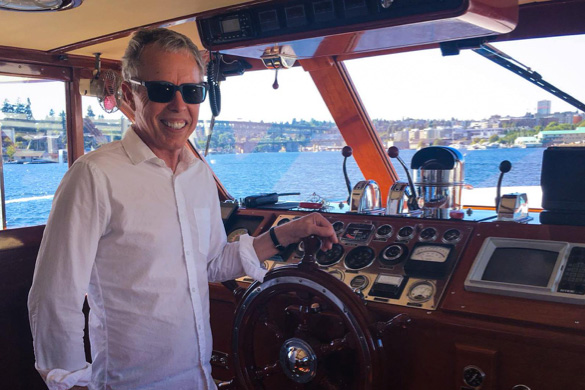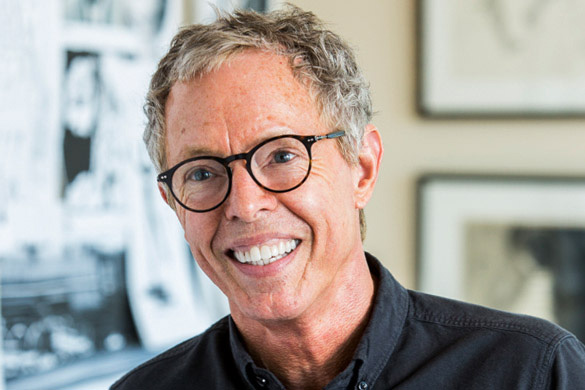 The skills I can help creatives develop are needed more than ever in this tumultuous time. The world is changing; the architecture of creative opportunities is radically changing. Having help understanding and managing this changing landscape is my clients' primary need.
A quick career summary: I started as an illustrator in a Boeing in-house design group, then worked for a design consultancy before starting my own firm, which grew steadily over many years. I sold The Leonhardt Group after it reached $10 million in fee sales and had a staff of 50; I stayed on for the new owners as Chief Creative Officer. In that position I was based in London, and was responsible for something like 500 creatives in 27 offices worldwide.
Next I spent a couple years helping a group of investors buy design firms. It was while acquiring independent creative firms that I began to realize I was on the wrong side of the table. I wasn't helping the creatives I know and love — just investors who were only interested in financial returns. I have no problem with people making money from creative expertise. I do have a problem with people who treat creatives solely as financial instruments — as widgets on an assembly line.
I've made many changes since I realized something was missing in my life. I'm much happier, I'm writing almost every day and I have a busy practice helping both individuals and small groups.
You can read more about me on my blog:
Today I focus solely on making it possible for creatives to thrive. I live in Seattle, where my office is aboard the De Anza III, a lovely all-wood motor yacht. De Anza was built just north of Vancouver, Canada, by the Western Craft boatyard. They launched her in 1959.