Overcome the 5 Reasons Creatives Struggle with Negotiation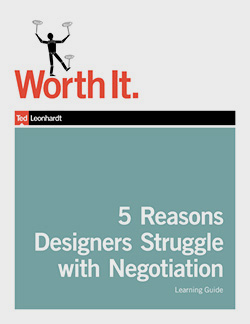 Learning Guide
5 Reasons Creatives Struggle with Negotiation
There are five characteristics that make it hard for creative professionals to negotiate and ask for what we're worth. Learn what they are and know that you are not alone when it comes to feeling uncomfortable asking for money.
Outcomes:
After completing this module, you will be able to identify your strengths as a designer or creative professional, develop strategies to value your work, learn ways of gaining confidence, and practice skills to overcome your fear of asking for money.
Purchase price: $55
Includes: Animated Film (runtime 03:51), Learning Guide
Overcome the 5 Reasons Creatives Struggle with Negotiation
$55
Great insights on a major weakness most creatives seem to have.
For the best value, get the complete Worth It Training Package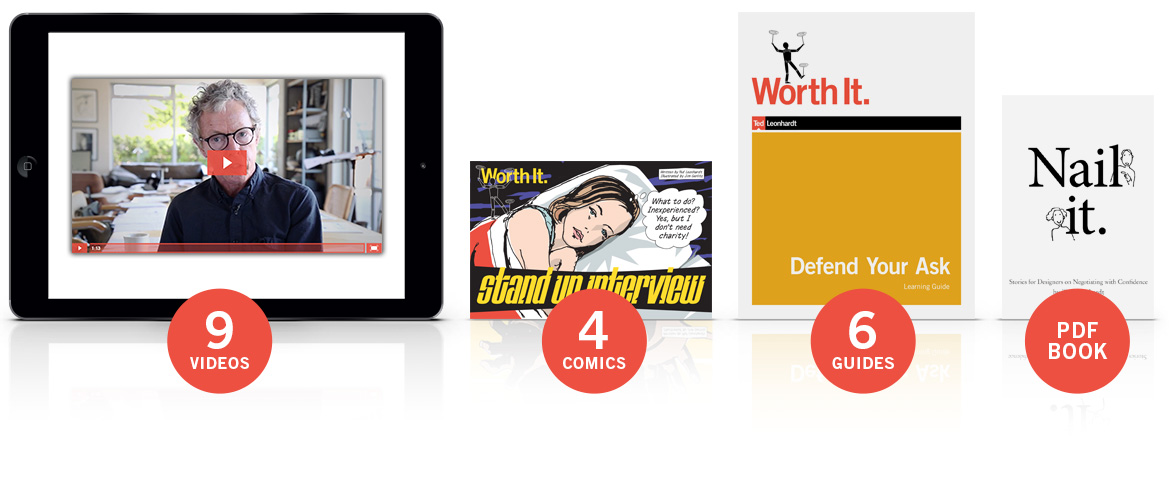 Save $100 with our special offer
Get all 8 Worth It training modules, plus a bonus video called We Are Creatives and Ted's ebook, Nail It—and save 40%! More details >
Purchase price: $502 $295