How to Defend Your Ask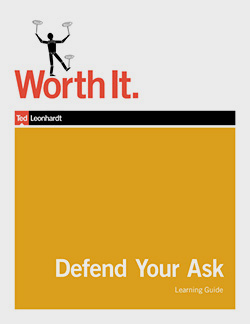 Learning Guide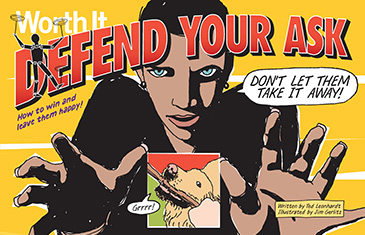 Comic Book
Defend Your Ask
What do you do when your client suddenly questions a project that was already approved? Ted offers proven techniques for protecting your deal and forging a way forward, all while keeping your client's best interest in mind.
Outcomes:
After completing this module, you will be able to identify your leverage, create a plan for getting buy-in from key players, and develop a strategic meeting in service of keeping a project, while protecting your client's interests.
Purchase price: $45
Includes: Learning Guide, Comic Book
How to Defend Your Ask
$45
Since taking Ted's class, I have pursued two client contracts in the past few months where I have asked for the fee that would cover our work. I carefully explained the value we would be providing . . . and then held my breath. They didn't blink and we got the fee we asked for!
For the best value, get the complete Worth It Training Package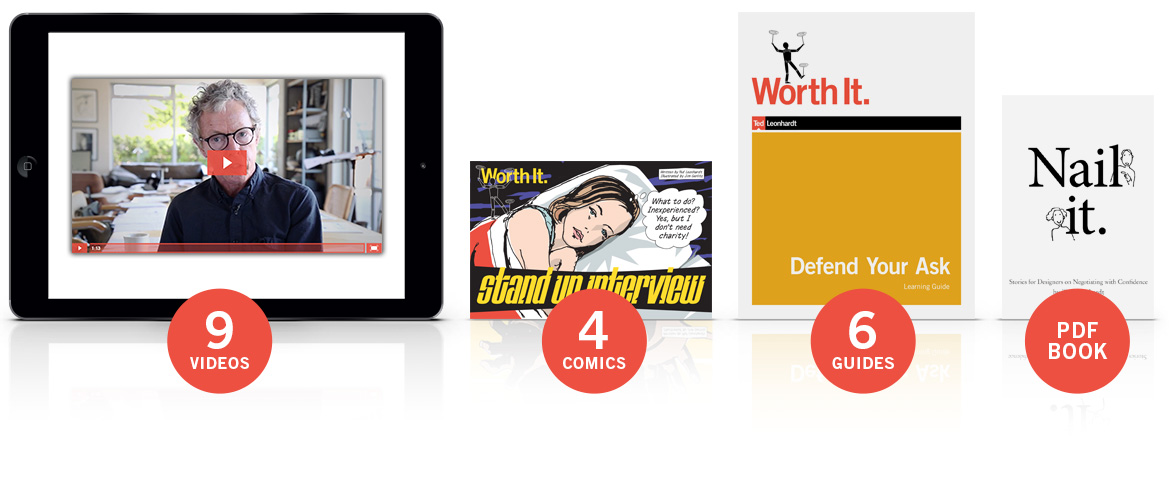 Save $100 with our special offer
Get all 8 Worth It training modules, plus a bonus video called We Are Creatives and Ted's ebook, Nail It—and save 40%! More details >
Purchase price: $502 $295