How to Deal with a Bully: The Stand-up Interview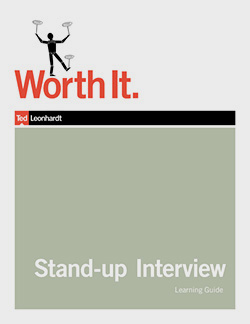 Learning Guide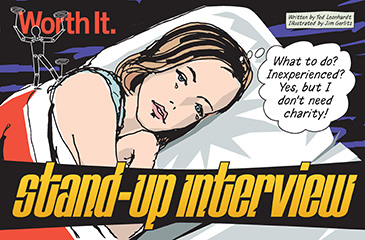 Comic Book
Stand-up Interview
Learn tips to avoid being bullied and intimidated during high-stakes job interviews. In this dramatization, a young designer confronts a would-be boss who uses unfair tactics to gain advantage.
Outcomes:
After completing this module, you will be able to manage your emotional responses in a stressful interview situation, determine whether to accept a job, prepare to negotiate an offer that is less than what you want, recognize bullying behaviors, and plan for dealing with a bullying situation in a professional setting.
Purchase price: $65
Includes: Dramatized Scenario (runtime 07:15), Learning Guide, Comic Book
How to Deal with a Bully: The Stand-up Interview
$65
This content is essential for any creative professional looking to maximize their earning potential, and navigate the often choppy waters of salary (or project fee) negotiations.
For the best value, get the complete Worth It Training Package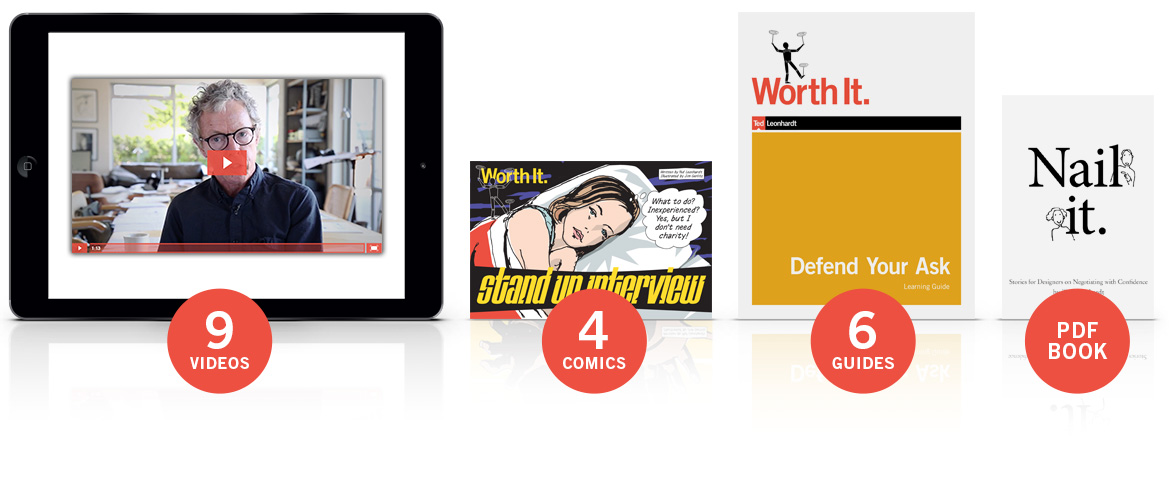 Save $100 with our special offer
Get all 8 Worth It training modules, plus a bonus video called We Are Creatives and Ted's ebook, Nail It—and save 40%! More details >
Purchase price: $502 $295