Wednesday, August 23, 2017
Gender and Negotiation and White Male Privilege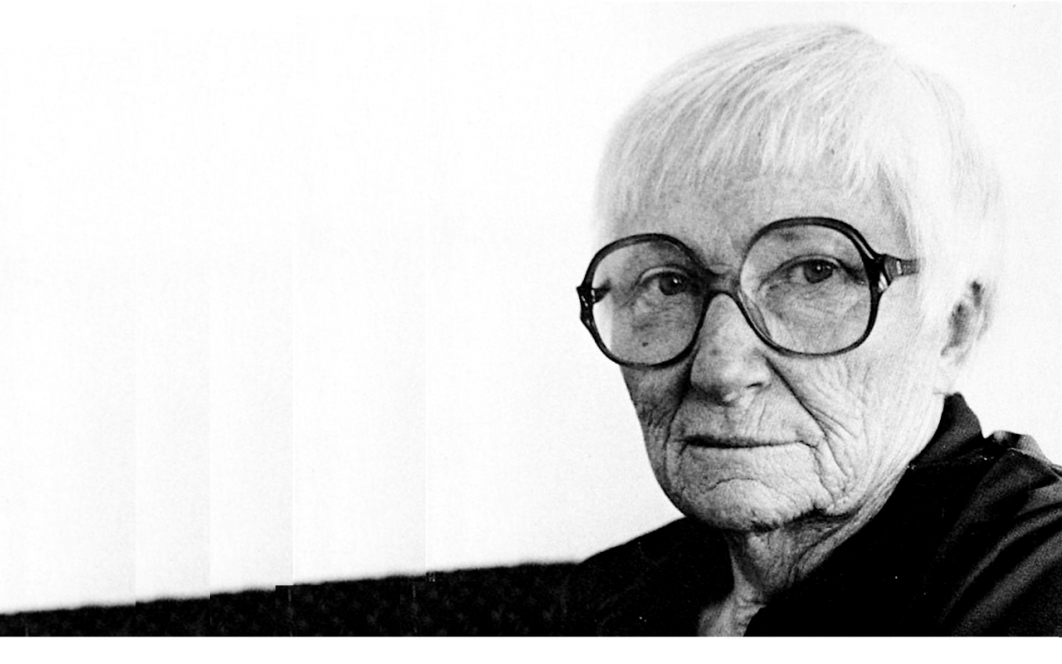 Here I am, a white male often called on to address the problem of the hurdles women face when negotiating. Sure, in my five decades negotiating contracts and deals, I've gained some experience to share. But when it comes to advising women on the unique challenges they face in negotiating, I constantly ask myself, "What do I know about these struggles, how can I understand?"
Spoiler alert: I don't and can't, not 100%. But I can work to understand, starting with how I became complicit in the problem.
This is the story of how I chose to become imbedded in the white male supremacy. How I willingly joined a collective blindness that is its source of social belonging and how I deadened myself as a man and an individual in the process — only slowly awaking over time. This is not an excuse, because there is no excuse. But I can use my story to show what we are all up against, men and women alike, in our struggle to have real relationships as real individuals working together in the world.
Barbara Macdonald, My First Mentor
I'm going to start with a story about my Aunt Barbara, who I loved deeply. It's a very personal story and one I don't think I've told before. I hope the story illustrates how important being accepted into the male club was for me and probably is for most of us men.
Barbara Macdonald was my mother's sister. When I was about four, Barbara lived with us while she attended the University of Washington getting her master's degree. I have vivid memories of her telling me stories about her life, playing with me and dancing to the rhyme "Ring Around the Rosie." I felt deeply connected to Barb.
When I was five, I lived, for a very lonely unhappy year, with my grandmother in Pacific Grove, Calif. One day Barbara and her friend Marge came to my rescue and brought me home to Seattle.
Later, Barbara moved to Wenatchee and we spent several summers on her boat on Lake Chelan, where I saw her mastery of the boat, its fickle engine and the often-wild weather on the lake.
The Initiation
Once when I was maybe 12 (1957), I was expounding on Barbara's intelligence and strength to my father. He was deeply disgusted, probably frustrated and jealous of my admiration for her. He told me that she was, in his words, "not so hot." That she was in fact deeply flawed because she was "strange."
"Strange?" I asked. "What does that mean?" I knew she was different from everyone else. That's what I loved about her. She was a card-carrying Communist; she bred dogs, fed me dog biscuits and walked with a swagger. To this day, I still walk with the swagger I picked up from Barb.
Barb had jumped out of biplanes at county fairs to make money in the 1930s. She could fix the engine on her boat and often carried a gun. She had the kind of power that a preteen boy aspired to — exactly the power that my dad didn't have. And I'm sure my dad knew that I knew that he didn't have that power. The more I lauded Barbara the more frustrated he became. Finally, I went too far and Dad said, "She's queer! She's a lesbian! She has sex with women! You've got to be careful of who you tell about her. You'll get your ass kicked."
Barb jumped out of biplanes, fixed the engine on her boat and carried a gun. She had the kind of power that a preteen boy aspired to.
Who would kick my ass, and why, didn't have to be explained. The inference was enough. I got it instantly. It scared the shit out of me. And I shut down. Deep shame spread over me like warm piss. Thinking back, I must have known that I was treading in dangerous water when I weighed in with my praise of Barb. I must have known that I was testing boundaries and that it might come back to bite me. But I didn't know how deep the self-inflicted wound would be.
The Trade Off
Now I know that he was wasn't only jealous. He was warning me that if I wanted to share in the legacy of male privilege, I couldn't identify with lesbians. If I wanted a share of the benefits of male power, I had to conform to certain beliefs and behaviors. He'd tapped into my fear of not making it into the club of men. Not being in the group.
In the moment, I was stunned. Yes, I knew that she had girlfriends, but I'd never thought about what that meant. Not that I knew much, if anything, about sex other than it was deeply private and likely an embarrassing, shameful matter. In fact, this was the first conversation I'd ever had with my dad about sex.
I gave up my love for Barbara to stay in the club.
But the worst part was that in that moment, in spite of my love, in spite of my primal connection to Barbara, in spite of my need for her wisdom and counsel, I deserted her.
I deserted her even though I deeply felt the shame that came from knowing that I was deserting my rescuer, my special Barbara. I deserted her because, without even being conscious of it, I knew it was too dangerous to be identified with the strangeness that was central to who she was.
I don't remember seeing Barbara much if at all in my teen years. She'd taken a position with the State of Massachusetts and moved to Cambridge. But if I'd had the opportunity to see her, I'm sure I would have avoided it. I was desperate to succeed and Barbara's "otherness" scared me. I wanted into that man's world where women were "babes," mothers, or old and irrelevant. I wanted to be a man's man, drink beer and bourbon, wear suits and be influential in conference rooms — where there were no women.
Looking back, I now know I bought into getting as much male privilege as I could during those years. I bought into everything my dad said that day about Barbara's "otherness." I tried to live as conventional a life as possible as I worked the system as best I could to get as much as I could. I wasn't conscious of my male privilege. I didn't need to be. It was just there, silently helping me. I knew that I had to scramble as hard and as fast as I could if I was going to survive and thrive, not knowing that I already had a huge advantage.
I gave up my love for Barbara to stay in the club. That's how seductive male privilege is. And mostly we say it's unconscious. It's unconscious because we don't want to admit it. That's the power of male privilege.
And that's what a woman has to deal with whenever she negotiates with a man.
White male privilege is powerful and seductive. Without preparation, women and people of color are at a serious disadvantage when it comes to advancement, pay, freelance fees and related conversations in which power is in play and respect is essential for success. In another issue of NAIL It!, we'll discuss how to deal with this at the negotiating table.
Barbara was the first woman in my life to help me remove my personal blinders. We did reconnect when I was in my twenties and I learned more about the privilege that went with being a man. Over the years, I've continued to learn how those blinders are put in place by social norms. Those norms need to change. We change them by removing our blinders, by examining the truths behind the unconscious messages we've accepted.
To the Point
A short list of creative people who are nailing it right now.
daniel silverstein — Brooklyn designer developed a fashion-forward solution to the growing problem of textile waste. His "re-roll" fabric is made entirely of scrap fabric and re-purposed for his clothing line zero waste daniel.
Dr. Michael Flanagan  — professor at the Penn State College of Medicine uses art classes to train physicians in bias awareness and empathy. Read the article at Artsy and then pick up a copy of NAIL No. 1 where we discuss this practice in our profile of Ellen Forney.
Dr. Barbara Oakley — A profile in The New York Times celebrates the creativity behind the most popular offering on Coursera, a neuroscience class teaching adults how to learn.
Karen King — President of Anchorage-based creative agency Spawn earns top marks from Adweek.
Need more inspiration?
After her career as a social worker, Barbara Macdonald became a leading activist for elder women in the lesbian community. She was a regular speaker at conferences and a widely published author, along with her partner of 26 years Cynthia Rich. Read more about their lives and work at the Arthur and Elizabeth Schlesinger Library on the History of Women in America at Harvard University.
SaveSave
SaveSave
SaveSave
SaveSave