Monday, June 22, 2020
I'm a racist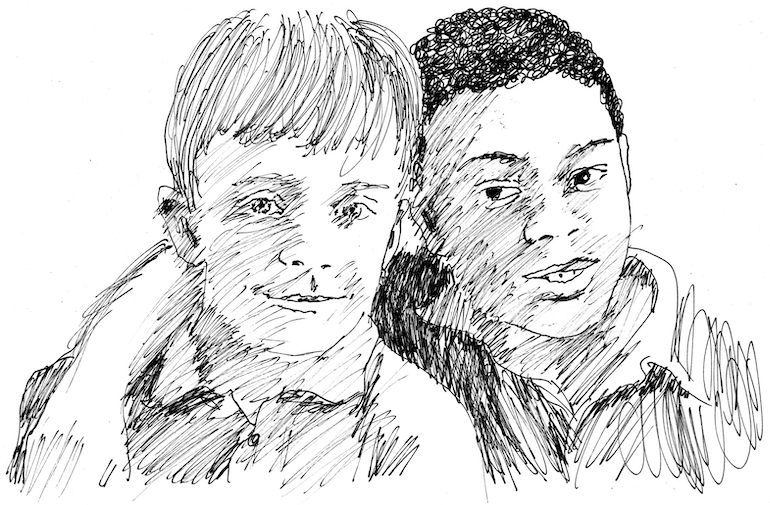 "Don't walk with him to school."
Richard Taylor and I were in the fourth grade together. I liked walking with him. Two of us together were less likely to draw the attention, and the meanness, of the bigger boys.
I'd learned to be afraid of Dad's wrath. So I didn't ask why.
But I knew why: Richard was Black.
When I first heard the phrase "Black Lives Matter," I immediately thought, "but all lives matter." In that moment I completely missed the point. The point that Black lives clearly didn't matter enough, and that white lives – my life – did.
And the larger point: that in spite of all my struggles, from foster homes to flunking the fourth grade, my privilege had been there all along, helping me succeed at every step along the way, right up to the position I'm in to write this. Something Richard would never be able to say, or know the feeling of.
I'm deeply uncomfortable writing this.
Privilege: Some have it, some don't. That's the way civilization works. Always has.
Civilization as we know it today stems from when the oldest governing states were born with the invention of organized agriculture. Agriculture required lots of labor. Sometimes the labor was voluntary, sometimes conscripted; and when that didn't work, slavery did. Lots of evidence exists showing that the oldest states used military power to get and hold a big enough labor force to maintain themselves.
James C. Scott does a good job of explaining this early history in his book Against the Grain: A Deep History of the Earliest States.
Things haven't changed much. Massive numbers of cheap laborers is a fundamental ingredient of today's civilized life, and it's the basic requirement of capitalism. Keeping labor costs low is fundamental to keeping the prices of goods and services low. Racism is applied to keep wages for Black and brown people at the lowest levels possible.
My father was poor and white, perhaps only one step up the social and economic ladder from our Black neighbors. By telling me not to walk to school with Richard, he thought he was protecting me from slipping from our precarious poor white status down to Richard's level.
Thinking about "Black Lives Matter" brought the memory of Richard, and my dad's decree, back into focus. Reminding me that I was raised to be a racist.
Reminding me that some of the racism stuck.
When I say it stuck, I mean I rode my white privilege to success professionally and financially without previously recognizing it. And now I have to admit that, face it, and figure out what I can do about it.