Wednesday, January 4, 2023
A young teacher, a camera, and a life change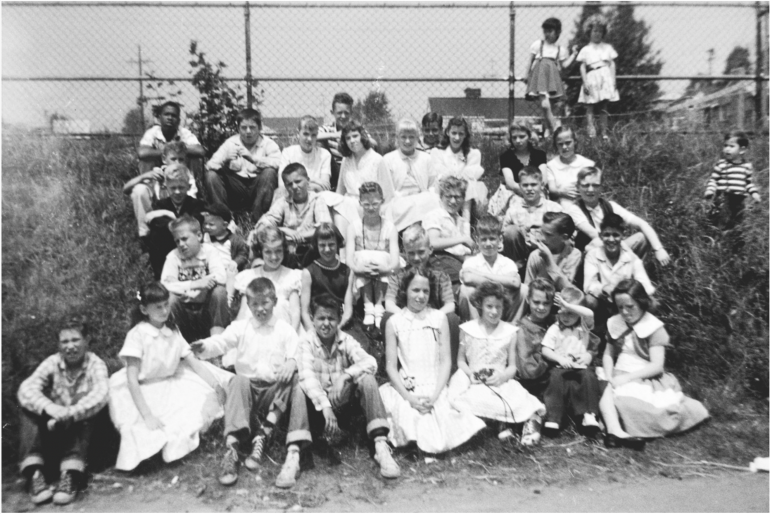 This evening a grade school classmate of mine arranged a Zoom reunion call. Thirteen of the eighty-five of us who graduated from Maple School have signed up for the call. A good turnout considering our graduation was in 1958. We're all in our seventies, and seventeen of us are dead.
My first memory of those days was of getting to school early when the ground was freezing and sections of the upper playfield froze into long icy stretches. We'd run and slide on the slick surface. The sliding play took away my fear of being pushed around or bullied. I never felt a part of the group entirely. But the physical activity of running and sliding, casually lining up, and taking turns to glide down the ice, made me feel safe. Everyone was following the simple self-imposed rules of the play.
Sixth grade was our last in elementary school. But I remember fifth grade much more vividly. Mrs. Yorozu was our teacher. She was young, pretty, and in her second year of teaching.
She was the only teacher who ever came to my home to interview my parents. Quite an event. My parents were noticeably nervous. I'm sure my mother, having taught fourth grade for a few years, was aware of what Mrs. Yorozu was looking for and a bit fearful of what she'd find.
I'd flunked the fourth grade. "Put back," as they say, for not reading up to grade level. I know now that I've always struggled with attention deficit-caused issues. And being adopted and later fostered made it hard for me to pay attention in school or to fit in with any group.
So in retrospect, it isn't surprising that I struggled sitting still through those seemingly endless fourth-grade days. Acting out, as they say, was my way of connecting with others by disrupting class to survive the boredom. Not a great strategy, given the result.
So fifth grade was my second year with the classmates I'll Zoom with tonight.
I was filled with shame throughout the year of redoing the fourth grade, where I first met them. And I clearly remember guilt driving me to be as invisible as possible. I did make a determined effort to prove I could read as well as anybody. If nothing else, to get the hell out from under the oppressive dominance of Mrs. McCrae's fourth-grade class a second time. And I remember my dad threatening me with being sent to "reform school" if I didn't make it out of fourth grade the second time. I think that his message was delivered with his belt. Physical pain that subsided in a few hours, delivered with a dose of shame, lasting a lifetime.
Mrs. Yorozu must have read my Maple School history and known something was wrong. My Maple record included all the times I was sent to the principal's office for acting out one way or another, disciplined, and often spanked. These official beatings, naturally, were followed by a beating from dad at home.
I don't know how she knew something was amiss in my home, but I do know she changed my life.
Mrs. Yorozu must have gotten much more college exposure to mental health and child behavioral thinking than the older staff at Maple. In any case, I know that I never had another beating from my father after Mrs. Yorozu's visit. My mother must have known she faced the danger of being exposed. She finally stood up to my dad forcefully enough to stop the beatings. She knew that with Mrs. Yorozu, I had a valuable ally inside the school's power structure. An ally that could end the fantasy of our happy upper-middle-class life. There was nothing happy or upper-middle-class about our family life.
There was another immediate gift from Mrs. Yorozu's visit. A camera and a promise that my dad would pay for the film and develop the photos. Maybe she recognized my budding creativity and interest in visuals. She may have seen the camera as a device that would give me some focus. But, whatever, it ended the beatings at home and helped me set my sights on a fulfilling creative life.
On one of the final days of our fifth-grade year, Mrs. Yorozu encouraged me, and perhaps all of us, to bring our cameras to class and photograph our classmates. That's the day I took the above shot.
Thank you, Mrs. Yorozu.
I took the photo above in 1957; it includes most of Mrs. Yorozu's fifth-grade class