Monday, August 3, 2015
Why I Turned Down My "Dream Job" (Guest Post)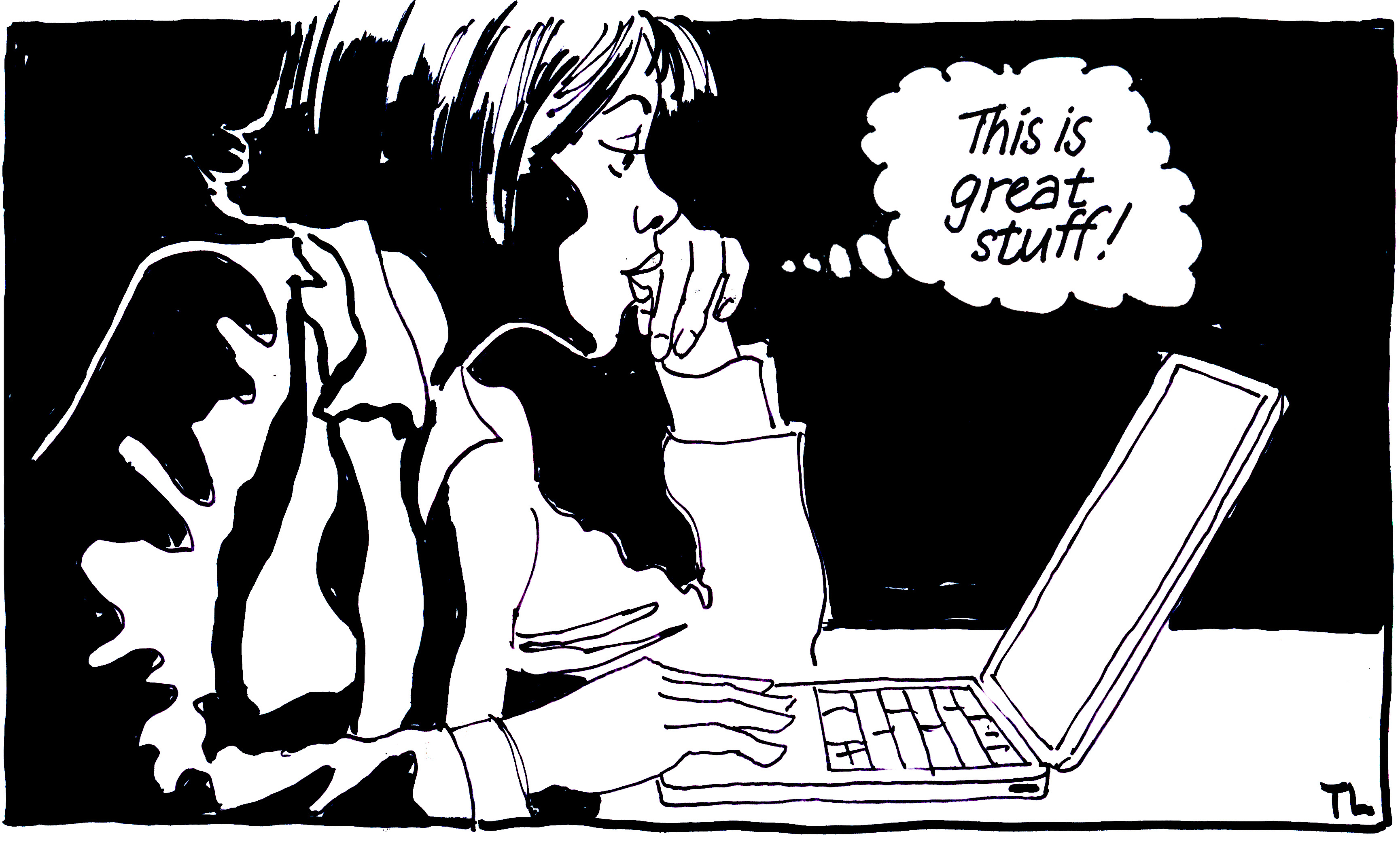 By Allison Durazzi
Oh. My. God. I was about to get my dream job! I aced the interviews, and they said to expect an offer immediately. The job post was for a junior position, but through the interviews it became clear they needed more than that — and I had the skills required. In fact, they handed me a project needing immediate attention as I left — with a commitment that the revised job description and offer would arrive next morning.
Asking for Help
That night, I called Ted Leonhardt. "I'm expecting an offer tomorrow," I told him. "The job description I anticipate is several pay grades higher than the one advertised. But, I'm concerned that the salary isn't going to keep pace with the changes." I asked Ted how I should prepare to negotiate.
I've had enough experience to know that I shouldn't accept any offer with out considering alternatives. In Getting to Yes, Roger Fisher and William Ury talk about the BATNA (Best Alternative to a Negotiated Agreement). But I was thinking, "How can I possibly have an alternative to a dream job?!"
Self-Reflection and Analysis
Ted asked me a few questions:
What's the job?
Why is it a "dream job?"
What's the company?
Who's in charge?
With each question, Ted prompted me to spell out exactly why I was so excited about the opportunity. I told him that this nonprofit would bring me closer to working with artists. I'd have the chance to work with someone committed to being a mentor. I'd be helping artists tell their stories through social media. I would coach them on how to engage and grow an online community.
I'm passionate about the changing world of social media. I'm self-taught and have had success considering my lack of formal training. However, my potential boss John is one of the pioneers of using social media. He's built communities in the hundreds of thousands. And best of all, he said he'd love to share his techniques and to teach me.
From the interviews, it was clear they needed someone to set up systems. I have a lot of experience with and love creating organizational systems for teams. Together, John and I realized I could play a much larger role than what he initially advertised. I was pumped!
Ted asked me about the organization's future, and specifically their financial position. I told him what I knew. "Honestly," he said, "it doesn't sound like they have the resources to pay you much more than the advertised salary, despite the new job description. Is this the only way you can do the work you love?"
I thought hard about that question. After twenty-plus years in the non-profit sector, though, I'm used to our salaries being lower than commercial companies. I moved to the next "plum," the potential new mentor. "I really want to work with John," I said.
"Do you believe in the project enough to ask for other perks that have value to you? Bonuses, more time off?" Now, that was an interesting question! At that moment, my answer was yes.
The next day, I received a few messages from my new colleagues. "So excited you're part of the team!" and "Can't wait to get started, can you meet next Tuesday?" I knew there was time-sensitive work to be done, and I wanted to jump right in while I waited for the details to settle. But I resisted this instinct — I've learned the hard way that I need the deal completely nailed down before I start.
The description didn't arrive that day, or any day the following week. I began doubting if I'd interpreted things correctly. It was like I was slowly waking up from a dream: Was this real? Did I imagine the good vibes? Was this some kind of negotiation tactic to trick me into working for less? Maybe John isn't the mentor I thought he was.
Finding Alternatives
Increasingly anxious, I revisited my conversation with Ted. I loved the idea of helping artists communicate with their audiences. I'd even started a personal project on that topic a few years ago. If the job fell through, I wanted to revive the project. I thought of a few people in my network who could help me find collaborators. I had a few freelance projects, one with the option for more hours. If the job fell through, I still had income. I'd be okay.
After I was clear about my alternatives, I thought again about the idea of asking for perks in lieu of salary. Funny thing, now that I saw other ways to do the work and make money, the idea of perks didn't appeal to me as much. I had a reasonable range for the work, and it was important to me that they show me how much they valued my contributions by paying me a commensurate salary.
A Different Dream
When John finally sent over an offer, it was for the senior-level work — but with the junior-level salary. I'd correctly anticipated the changes to the job description, so I knew my range was accurate. Our salary conversation was brief, and in the end, I didn't accept.
Ted's questions and coaching helped me get through the emotional rollercoaster of planning for the negotiation. Thinking about my alternatives helped me understand my value and needs. I learned how to work through the emotions that come with negotiations. And I learned that it's okay if a "dream job" isn't so dreamy after all.
Allison Durazzi is a freelance writer and digital marketing professional in Seattle. Connect with her on LinkedIn.