Helping creatives achieve their full potential is my mission.
With over 40 years of passionate engagement at all levels of the creative industry, Ted Leonhardt is known as a powerhouse of knowledge. He is a seasoned design professional with a pioneering spirit that led him to grow a distinguished branding agency from seed to sales, achieving over $10 million in annual revenue by leading global corporate clients —  including Nissan, Coke, and Microsoft —  in strategic brand re-positioning.
After negotiating a favorable sale of his business, Ted went on to become Chief Creative Officer for FITCH London, the world's leading retail and brand consultancy, and in 2003 he was appointed President of Anthem Worldwide. But, his entrepreneurialism eventually led him to found his latest endeavor — a creative management consultancy.
Ted's heart-felt mission is simple: Guide creatives in carving out their own vision of success. He empowers them to effectively negotiate their fair market value while staying in control of their professional happiness. He offers coaching, event presentations, and seminars that teach effective negotiating skills for creatives to achieve their business potential by acquiring new clients, earning more money, and cultivating a fulfilling work culture.
Ted's background enables him to deliver unique insights about trends and opportunities within the creative industry. He has written and lectured about design and business for numerous publications and organizations, bringing his message of encouragement and strategy to creative professionals around the world. Ted's impact: Thousands of creative professionals around the world are now taking the reigns of their career trajectories in a highly competitive industry.
Ted's office is the lovely De Anza III, a 65 foot, 1959 flush deck motor yacht. Meetings, client consultations and small group seminars are held aboard. Once owned by a premier of British Columbia, the De Anza III is widely regarded as one of the most beautifully made and preserved classic yachts on the West Coast. Among the luminaries who have boarded the craft is Queen Elizabeth II.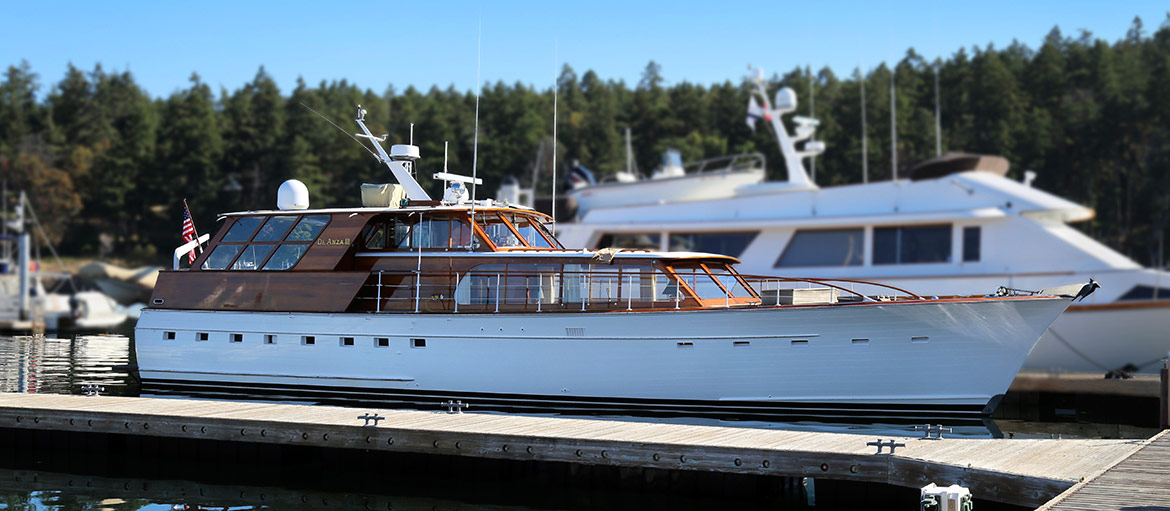 How You Can Learn from Ted
Equally comfortable at the drawing board as in the boardroom, Ted understands the world of designers and creative professionals from every vantage point. He now gives you the benefit of his vast experience through Worth It, a series of teaching modules designed to help you achieve success. Ted is also available for one-on-one coaching, training seminars, and as a presenter for larger groups. Check out his collection of free video tips and blog posts to get started.