Monday, February 22, 2010
Virtuous Cycle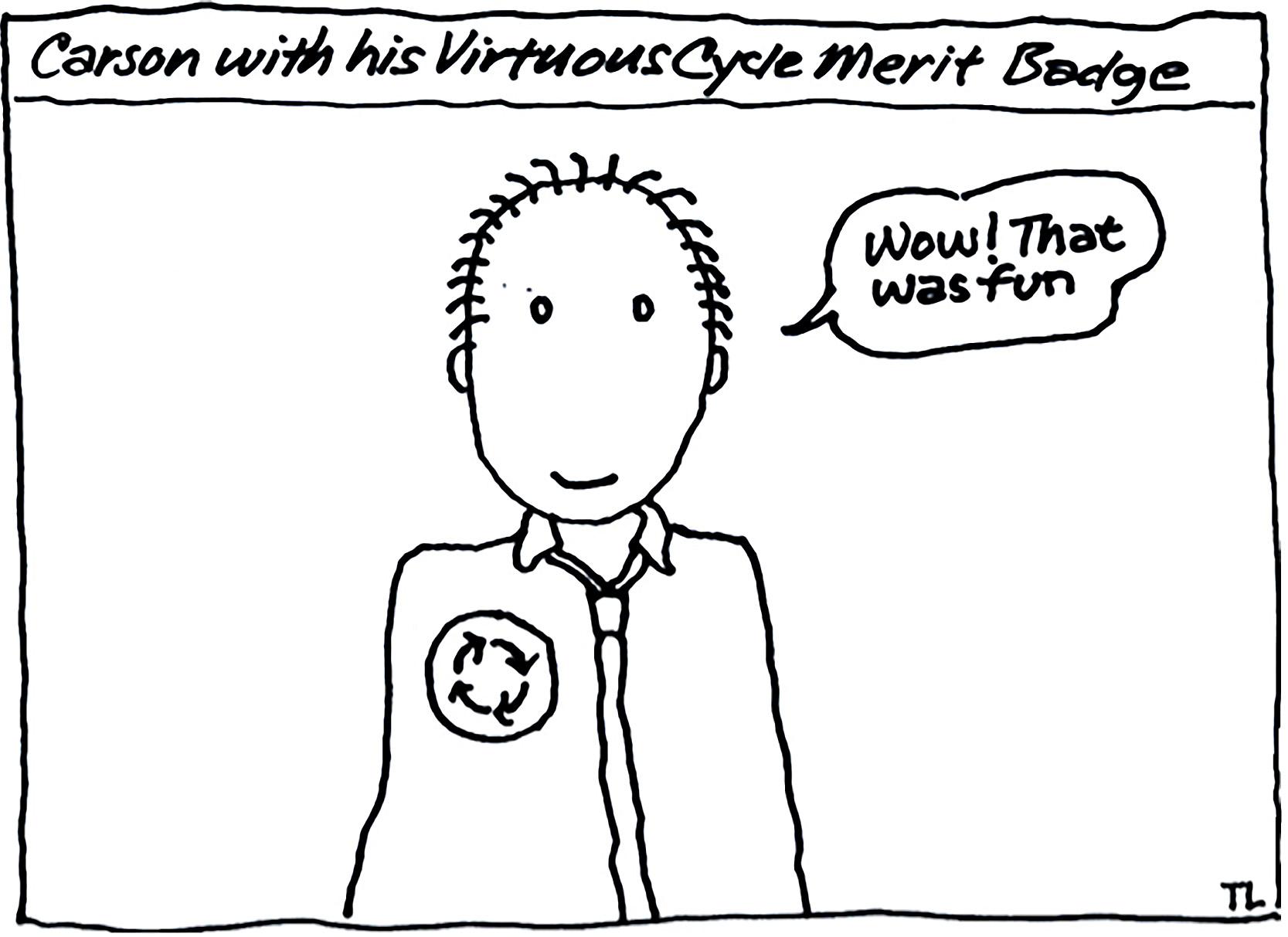 DEAR TED, You mention a Virtuous Cycle on your site. Can you explain? I don't get it. CM
DEAR CM, A Virtuous Cycle is a series of events which result in a favorable outcome. A Vicious Circle is a series of events which result in an unfavorable outcome. In business, this can mean the difference between success and failure.
The Virtuous Cycle below describes continuous promotion, using every completed project to spread the word of your expertise, and to generate inbound calls.
Whe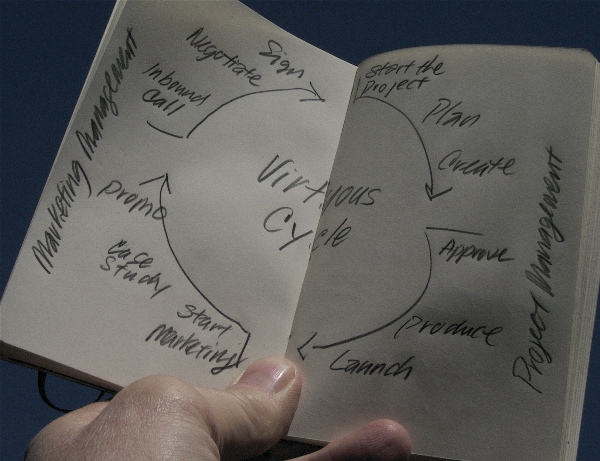 n I started my company, the demand for our services was greater than our ability to fill it. When we finished one project, there was usually another waiting. If not, we would start looking for one.
But, as a company grows, or competition increases—as it has in our current economy—the need for a more consistent flow of work is required to meet cash and stability needs.
The solution is to think of the completion of a creative project as half of the job. The other half is using the completed project – your company's "product" – as a case study to both prove and promote your expertise.
Promotion generates inbound calls. Media coverage and public speaking provide third party endorsements that validate your value. Inbound calls are pre-qualified leads – clients who identify themselves as needing the services your expertise can provide. The fact that they are calling you reinforces the value your services hold for them.
When they hire you to start a project, the Virtuous Cycle begins again.
TED