Mentor Morning: Turmoil, disruption, fired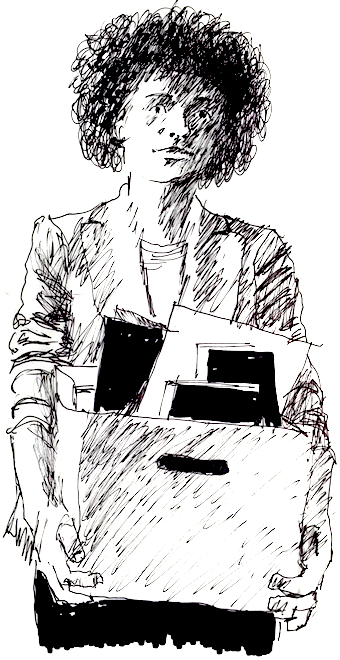 Negotiating your way through disruptive change
Marketing, advertising, design and public relations employment are going through dramatic, wrenching changes. Yet we are creatives, after all; we can reach down deep – when forced to – and become what we need to be to thrive.
Turmoil
Outsourced teams, to cut costs. Digital everything; it's fast and cheap. Design consultancies, letting people go. National brands struggle while store brands grow. Malls shuttered as online sales grow. Advertising agency employment up, but boutique agencies struggle. Amateur smartphone photography displaces traditional photogs. In-house creative groups grow. Management consultancies buy product-design firms. Holding companies shed brand-design firms. Social media elects presidents. Forty percent of the U.S. workforce is freelance. Cat videos gain billions of views. Hate crimes grow.
While the turmoil of the greatest change since the Industrial Revolution rages, more people are engaged in providing creative services today than at any time in history. And more money is paid for top talent than ever. So there's no loss of opportunity.
But not everybody wins. Some are left out.
Have you been fired? Have you lost your mainstay client? How did you handle that? Did you just get a better gig, or did you reinvent yourself? Bring your story. That's what we're going to talk about at Mentor Morning on Saturday
November 17, 2018




10:00 am - 12:00 pm
Location:

The De Anza III
Venue Phone: (206) 914-8338
Address:
4501 Shilshole Ave NW
,
Seattle
,
Washington
,
98117
,
United States