Wednesday, June 7, 2017
How to Say No in One Easy Step

"Here it comes," thought Julie as she watched her team responding to the potential client's questions. "They're going to ask for an audit." The thought of letting a client audit her books sent a cold draft down Julie's spine. It's not that she had anything to hide. She just knew that allowing an audit meant the client could nickel and dime her team at every turn. It was a persistent, aggravating tactic that led to reduced rates—and bad agency-client relations.
Still, this opportunity was huge and Julie knew her expertise was a perfect fit. Now she just had to figure out how to win the client's trust without an audit and get the flexibility she needed to help them achieve their goals. Oh, the irony.
When she was a bit less experienced, Julie had given into clients who wanted audit rights. The clauses always read something like,
"… shall have the right to audit, to examine, and to make copies of or extracts from all financial and related records (in whatever form they may be kept, whether written, electronic, or other) relating to or pertaining to this Contract …."
Ever wonder why so much design and advertising is predictable and safe? Audit agreements are a big part of the answer.
In this case, Julie knew that, as the hiring process neared its close, the potential client would press her and the other applicants to compete against each other by reducing costs. The looming threat of an audit could do that. Many creative agencies would slash time, expenses, and hourly rates to win a contract like this one. A client could also use an audit clause to reduce costs after the contract was signed. Putting the cost of every half hour of doodling under a microscope seriously dampened the kind of creative exploration and freedom that Julie knew brought out her team's best work. Ever wonder why so much design and advertising is predictable and safe? Audit agreements are a big part of the answer.
Julie was a leader in marketing and communications in the digital space and she had built up her team along the way. She knew an audit was bad for both her and this possible client. But she was pretty sure her competitors wouldn't object to giving the client audit rights. Damn them.
Well, nobody said this was going to be easy.
Then Tom, the chief marketing officer, turned to Julie and said, "I noticed that you didn't include your hourly rates in your proposal. I'm sure my CFO is going to want to know what we're paying for. Would you add that for me?"
Good, Julie thought, a gentle step toward the big question. Maybe he's even a little nervous asking.
"Tom," she responded, "We believe how much time we put into a client's projects is our business, that's why we bill by a project rate. If we can achieve your goals with less time, sure, we make a little more. If we need to put in more time to get you the results you need, that's our problem, not yours."
"That works for me, Julie," Tom said. "But I'll need to appease the financial guy on this and he'll want an audit clause in your contract. "
"I like hearing 'your contract!' Does that mean we've got the business?"
Tom smiled. "It does indeed. We're definitely eager to work with you."
"Thank you, Tom. I'm thrilled. We're thrilled!
"Now, about that audit clause.  Your company is unique in many ways, but I think there's one way you'll be like all our other happy clients—you want to get results, not audit books. I think I can prove to you that our approach will get you the results you want—without an audit. Let's set up a meeting with just you, me, and your CFO. I'm sure that once he understands what we do and how we do it, this won't be a problem."
The Lesson of "No."
Julie had the expertise to make her case with the CFO and it worked. She'd developed the skills and methods that brought success for her clients and her firm, and she'd succumbed to audit clauses before and regretted it. It had taken courage to get to the point at which she could confidently say no to the audit demand but Julie knew two important things: The client wanted to work with creative problem-solvers who had the confidence to act; and nothing says confidence as strongly as the word no.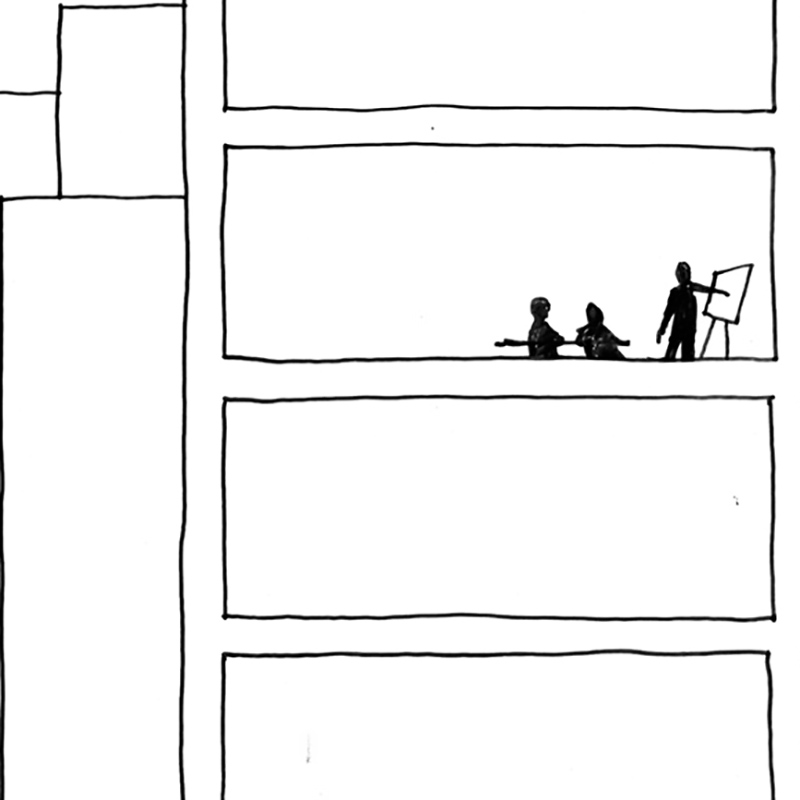 To the Point
A short list of people who are nailing it right now.
Marilee Talkington — the New York actress details how a scientist was consistently silenced during a panel and how Talkington worked up the courage to say something about it. Her action sparked a guerilla campaign #LetHerSpeak.
The Students at Tesla STEM High School — they created Schools Under 2C to help curb carbon emissions at their school and educate other students on how to do the same at their schools (h/t GeekWire).
Clyde Petersen — The creative has toured the world with his animated autobiographical film Torrey Pines, which is featured at next week's Graphic Medicine Conference.
Need more inspiration?
Don't think you have what it takes to negotiate like Julie? Check out this one-minute video tip on building the confidence to say no.
What's Your Story?
As always, I look forward to your comments and questions. Feel free to comment below or email me directly. And if you have a story to share about how you nailed it, please send it my way — if we use it in the weekly mail, you'll receive a free one-hour coaching session with me.