Friday, March 23, 2018
How long until success arrives?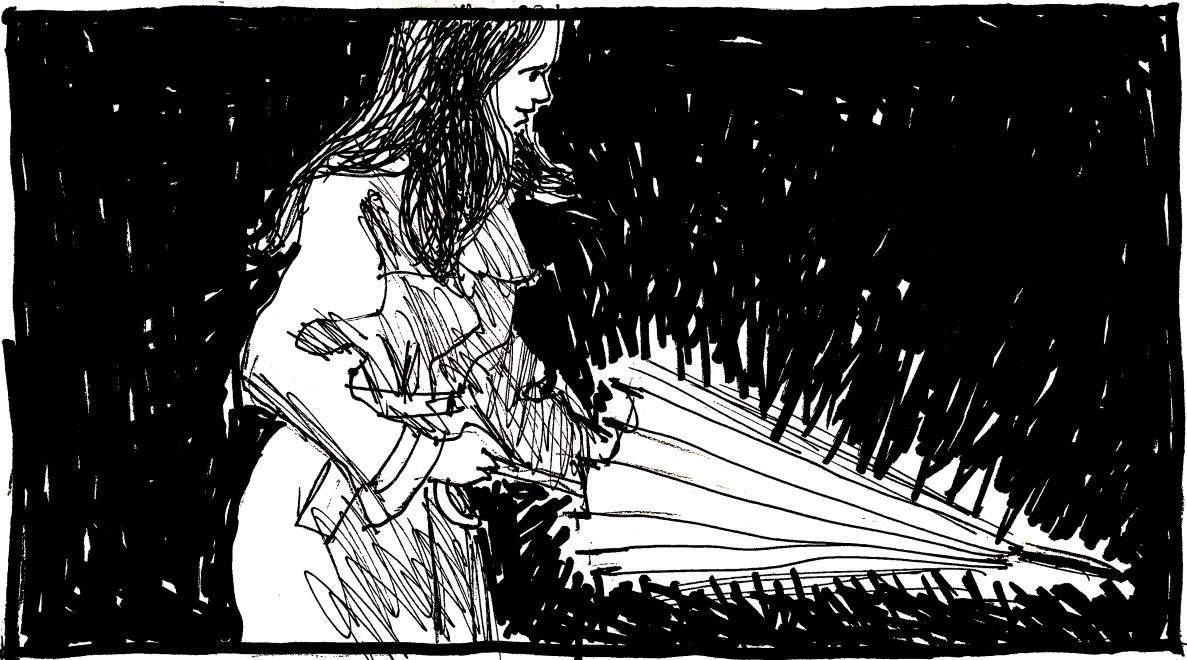 "Do you mind if I ask what you're working on?"
I'd been sipping coffee and sketching at my coffee shop when he asked.
"Hi, no I don't mind. Thanks for asking. It's for a story about the twists and turns that lead to accomplishments."
I could see it was raining harder now. Lots of wet people shaking off the rain as they entered leaving puddles with each step as they lined up for their coffee fix.
"Are you an illustrator?"
"Sort of. Actually I'm an under employed consultant. Need any consulting?"
"What do you charge?"
"I'm down to $100 an hour. I just reduced my fee in the hope that I could get more client's."
"How has that worked out?"
"Pretty good, I guess. I've worked with thirty-five clients over the last twelve months. Over half were new. So that's good. And I love to write about the struggles we all face. With each client comes a new story. New stories give me new insights."
"Mind if I sit down?"
Why was I telling this guy my business? Did I want him to sit down? Not sure. Was this a hustle of some kind? I did want to continue to tell.
"Do you always ask strangers what they're working on?"
"No, well sometimes I do. I've found some of my best connections at coffee houses like this one." I guess he took my question as an invitation to sit and sit he did.
"Connections for what? Work?" I asked.
"Yeah, work."
Time for me to ask some questions, "What kind of work do you do?"
"I design sites. Mostly for small businesses. I've got a client just up the street that I need to meet with. I'm early," checking his phone, "got a half hour to kill."
He took a sip of his coffee and I took another look at my sketch. If I post this as is it will be a new style for my blog. Most of my sketches were either tight almost like photo tracings or simple fat line cartoons. This one was much more sketchy. Still black and white though. All my drawings were black and white. So this one would probably be fine.
"Is your meeting about an on going project or is it a pitch?"
"It's a pitch. Want to give me some consulting advice?"
"Do you need advice? You seem relaxed and ready."
Just then a woman who'd been shaking off her umbrella noticed my tablemate and approached with, "Paul, hi, I thought I'd grab a cup before our meeting. Who's this?"
Rising to shake her hand, "hi Jenny," glancing at me, "I don't know your name…"
I reach out my hand, "Hi Jenny, I'm Ted, Paul and I just met. I understand that Paul is talking to you about a new site."
"Hi Ted, good to meet you. I need to get in line."
Jenny gone I had to ask Paul, "what kind of business does she have? Is her site project an upgrade or a new one?"
Paul, gathering his stuff, "She needs a new site. She inherited thousands of old magazines and want's to sell them online."
"Cool! I love old mags. Does she have any old LIFE magazines?"
"I'm sure she must." Paul said. "Do you have a card Ted? I'd like to talk further."
I handed Paul my card and with that he rejoined Jenny and they were off.
"Humph" I think. As I go back to my sketch. Will this lead to something? Could I help Paul? Maybe. Could Paul help me? Maybe. How many steps, how many encounters, how many chance meetings does it take before my business takes off?"
How long 'til success? I get asked this question often.
Sometimes a chance encounter leads to a great opportunity. More often not. He has my card. My site is on it. Maybe he'll sign up for my mailings. Maybe not.
The twists and turns are a part of the process. I like to think of it as stirring the pot. We creatives "stir the pot" by letting people know how we can be helpful though our stories and the work that we do. Sometimes it's as causal as a chance meeting other times it's a carefully prepared email or social post to get the word out. As we progress along in our careers we think about how satisfying and financially rewarding the work we are doing is and we adjust our efforts accordingly.
How long until success? To me success is finding myself actually being instrumental in another's success. So, I am successful. Although sometimes I find myself at a loss when I'm between successes. So it goes.