Wednesday, July 12, 2017
How to Be Human While Marketing Yourself

This article is excerpted from the premiere issue of NAIL, available for pre-order now more at www.NAILthemagazine.com.
Hey, you! Get on board with this critically important personal branding advice! You too can become a brand like Nike, Apple, or Tesla. You too can be famous. Steve Jobs. Sheryl Sandberg. Oprah! You just need a logo, a catchy name, and an elevator pitch. That'll get you started. Then add:
Social media—The new "how to win friends and influence people" comes envy-enabled and bursting with bunny pics. Tag your momma and hashtag your mantra.
Public speaking—Why not be brave? The only thing people are more scared of is dogs. Imagine yourself entrancing that huge audience as you clickety-click through your PowerPoint. Dare I use the "T word?" Big stage TED is public speaking on steroids.
Write a book, become a thought leader—Imagine how many books you'll sell once your TED talk goes viral.
Do all these things. Be confident (even when you feel vulnerable), be original (even if it means copying someone), develop your elevator pitch (even if you're afraid of heights), and build your personal brand. Once you become a brand, the world will follow.
Screw all that! (If you even made it this far….) People are people and brands are brands. Branding was created to inject innate, commodity products with human characteristics so the products would be more appealing to humans. "Defining the functional and emotional benefits" is what it's called in brand-consulting land. The fact is, we people are born with functional and emotional benefits and spend our lives creating a reputation, not a damn brand.
Personal-plus-branding is no peanut butter-plus-chocolate accidental smashup that turns out just right. It's a bad fit.
Did some personal branding expert tell you to create an elevator pitch? Don't do it. It's disingenuous and degrading. Elevator pitches make the listener uncomfortable. And mostly they make the speaker feel weird, too. Next time you're stuck in an elevator with someone just say supercalifragilisticexpialidocious backwards three times. They'll remember that!
Key Differences Between People and Brands
People: To mangle a Walt Whitman quote, humans are large and contain multitudes. Complex, textured, smart-and-stupid. Contradictory. Jam-packed with congenital emotional and functional benefits. We connect with others auto-magically.
Hidden attributes make us interesting.
Brands: Consistent, reliable experiences. Simple, clear, and direct. They have emotional and functional benefits made up (by people!). Strive to connect personally so people will spend money. Hidden attributes = bad.
Personal-plus-branding is no peanut butter-plus-chocolate accidental smashup that turns out just right. It's a bad fit. It means you are a liar, creating a fictional story about yourself. Your real story is much more interesting. I'm convinced it is.
Where to Start
Find a way that you really help people. This might be something you already know about, but be open to surprising yourself. Ask the people you work with and interact with for some specifics on how you've helped them.
Stand for something that's important to you and extend that to others. What matters to the people you want to matter to? And what do people need? These are great ways to build community.
Build on your existing reputation, what you're known for, what you love to do.
Let people know what drives you. Let people know who you are, what your personal interests are. You can do this thoughtfully and while protecting yourself. Keeping what's personal private is different than cloaking yourself in the false persona of personal branding.
Take care of yourself and your personal sustenance by pinpointing the place that your skills and expertise intersect with money.
What We Can Learn from Brands
Be clear and direct when you present what you do.
Just do it.
The Real Thing
Driving Machine
Think Different
Most people struggle with being brief and that's fine. You're not a brand and you don't need an elevator pitch. But it's all right to think in terms of concision and of communicating in a way that doesn't impose on others' time.
What's the issue you want to explain to a prospect, investor, coworker, friend, or client? Why is this problem a problem?  Who needs the help? And why do they need help? How will you solve their problem?
Try this:
We learn from brands to be clear and direct when we present what we do. Describe it in three sentences or fewer. Here's what I've been saying about my work:
Creatives are more emotional than the general population and have a difficult time asking for money as a result. I provide insights and techniques specifically designed for creatives to ask for and get the money they need to succeed.
Now see if you can cook that down to three words. Mine:
Protector of creatives.
On the face of it, distilling your essence down to three words might seem like coming up with a personal brand. It's not. For example, you could take those three words and build a brand around them, but you couldn't take me and shape me around three little words if the fit wasn't there.
It's a reasonably fine line to walk, the one between writing fiction about yourself and using words to tell your story. You'll know you're walking on the right side of the line when you feel empowered and emboldened, not like you've just constructed a house of cards.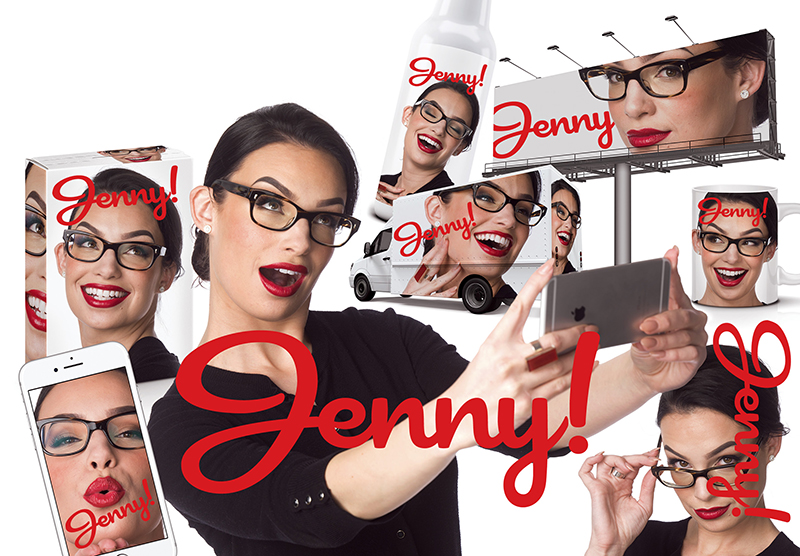 Taking Nail It to the Next Level
My team and I have been working to bring you NAIL, a magazine for creative people in today's world. It's at the printer now and we can't wait to share the first issue with you. Pre-order print or digital copies online at the NAIL website.
Earlier versions of this article appeared at Brand Quarterly and Fast Company.