Friday, April 5, 2019
How I became a better writer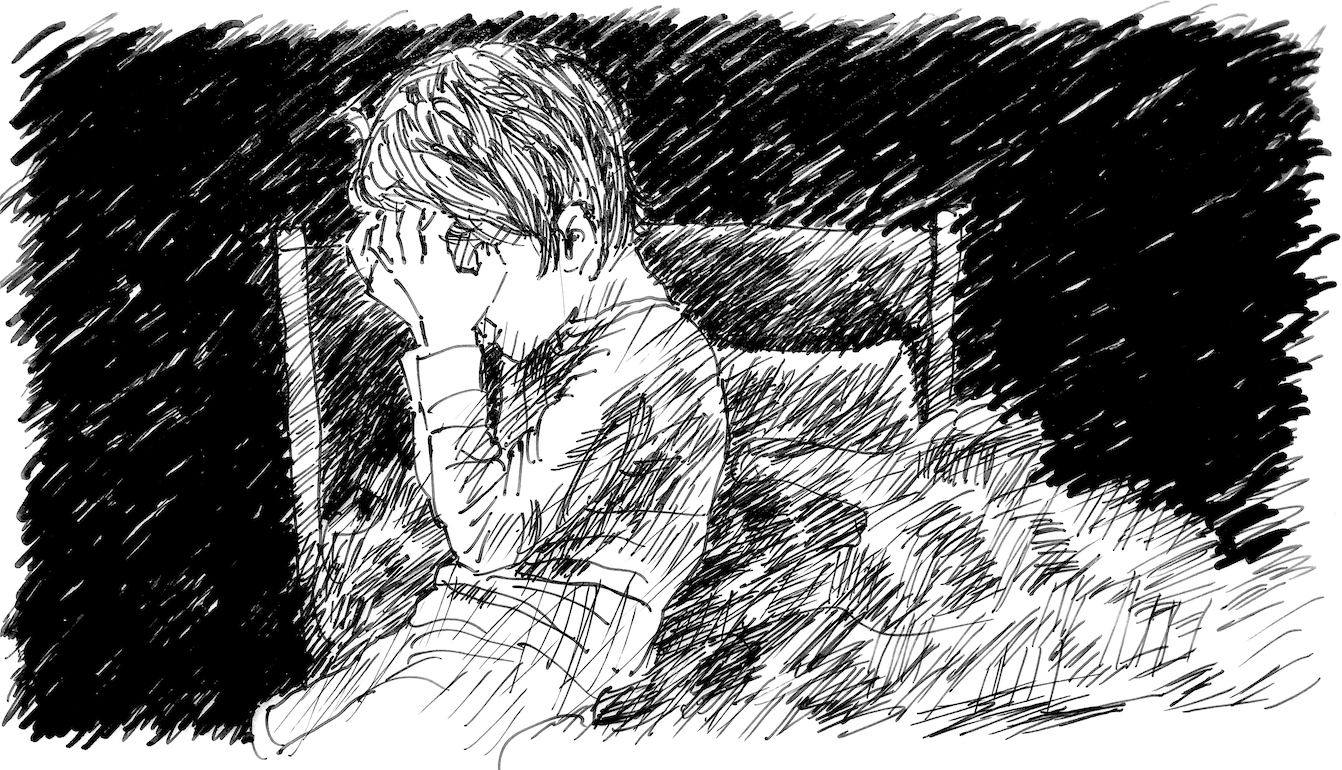 "Teddy, could you tell me a story?"
Kenny had just joined me in foster care. It was nice to have company, but he couldn't sleep and had been crying. I must have been 8. I made up a story, and Kenny drifted off.
After taking the Dark Angels course, I came to realize that I've been making up stories ever since – and that it's okay to reach deep into my life experiences to inform my writing.
This June I'm hosting the same course I attended last fall in Seattle, aboard my yacht, De Anza III.
No tears, no connection
Here's what one of my fellow Dark Angels students, Lacy Rohre, said about her experience:
"Attending a Dark Angels course was the single best thing I did for my career, and myself, last year.
"As I've changed roles and companies, one thing was constant: writing. I'm happiest in a role with lots of writing, communicating or editing, and I have a high bar on my expectations for business writing: it must sound human and have a personality. And sometimes in business writing you can lose sight of that human tone among all the requests to write about fiscal goals and org changes and new processes… So when I heard about the Dark Angels – a group of professional writers who stand for the power of words and writing, and for personal connection, kindness and fellowship – I couldn't register fast enough.
"The candid tutors put me through my paces with thoughtful exercises that taught me if there's no tears in the writer, there's no tears in the reader. You don't have to be a published writer to attend; you just have to be a human who wants to write good words that make people feel your message."
Lacy Rohre
Director, Content and Communications
Electronic Arts Customer Experience
Honesty and empathy
Another of my fellow Dark Angels attendees, Lourdes Canizares-Bidwa, had an equally powerful reaction:
"Dark Angels was a life-changer. I've been an uneasy writer most of my adult life – not trusting my ability to put on paper what I had in my mind.
"Dark Angels reminded me about the power of honesty and empathy. Since the course, as long as I feel that I am approaching my writing with those two qualities, I feel much more confident and free of doubt. Thank you for creating a course that spoke to me so beautifully."
Lourdes Canizares-Bidwa
Associate Director, Marketing
EY, LLP
Deeply human
And Mat Garbutt, who also attended, speaks passionately about our experience:
"If you want to know how to use a semicolon correctly or learn the difference between 'who' and 'whom,' Dark Angels is not the course for you. These are answers found easily inside a book. Instead, Dark Angels is an experience that gently coaxes you into finding something much more important inside yourself. You'll unearth a genuine, deeply human voice that transforms the way you write everything. I'm sneaking up on 30 years as a professional writer, and I astonished myself with some of the sentences that spilled from me over the course of the four days. I feel very privileged to have become part of the chorus."
Mat Garbutt
Senior Writer
Fenton Stephens, a leading Melbourne creative agency
My own experience
I was pretty skeptical about the value of giving up several days to think about "creative writing for business." For one thing, prior to taking the course I really didn't think of myself as a writer.
The guided exercises were thought-provoking and – now that I think about it – transformative. Jamie and Richard were gracious, encouraging coaches every step of the way.
The course got me to think about creativity and my own creative process in a completely new light. I can't say that about any other professional training or conference I've attended.
The course in Seattle is limited to six attendees.
The instructors, Richard Pelletier and Jamie Jauncey, will lead just as they did last fall. I'll be aboard to run De Anzaand participate as appropriate.
PRICE: $2,950
The price includes tuition and materials, plus refreshments throughout the day, lunch, and an early evening meal at a restaurant on Friday and Saturday. The course is non-residential – you must make your own accommodation arrangements as necessary.
The course runs June 14-16, from 10 a.m. to 6 p.m. on Friday and Saturday, and 10 a.m. to 4 p.m. on Sunday.
RSVP
Please email Susanne Wakefield right away if you wish to register: susanne@dark-angels.org.uk. To discuss any aspect of the course, please call Richard at 503.621.2215.