Tuesday, September 5, 2017
Designing NAIL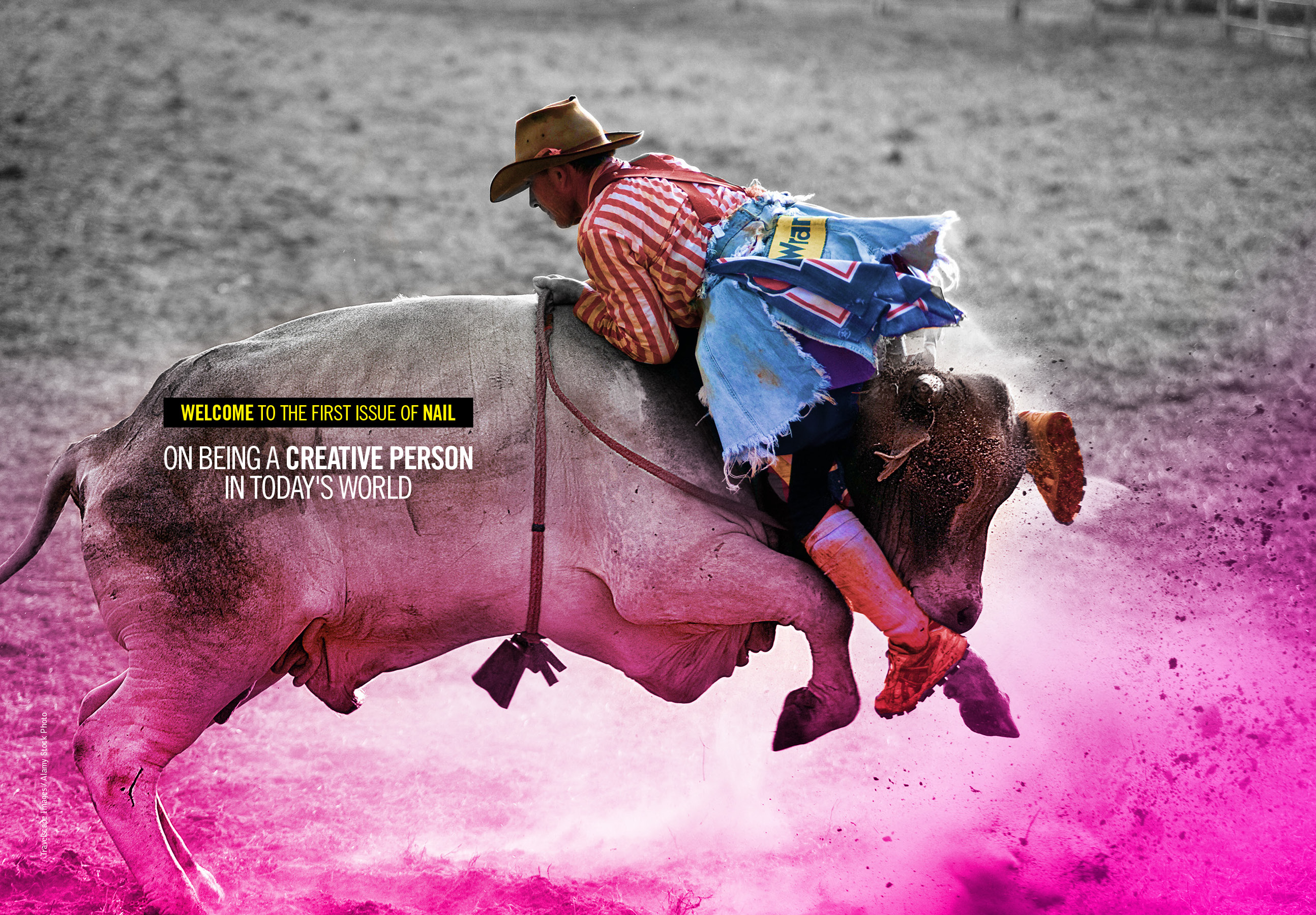 NAIL is a dramatic presentation. Here's why.
The visuals and the physical package had to say "creative" before you read a word. Design, page layout, illustration, photography …  paper and ink used with tremendous craftsmanship … all had to collaborate to touch people in a heartbeat. I've always believed that first impressions set the stage for impressions that last. And that's what NAIL had to do.
NAIL must feel as creative as the audience. Its appearance has to say, "We are your people. We're interested in your welfare, in helping you make your own way as a creative." I wanted it to evoke instant feelings, to align with the kind of joy and despair that you feel, that we feel every day as creatives navigating the world. It needs to communicate instantly through the visual and physical with only a word or two read here or there as the pages are flipped. NAIL needs to feel like it belongs in the hands of creative people. It needs to reflect the values of the creatives that created it through its very presence.
So the words and visuals are mixed together. The color is lavish on some spreads, restrained on others to affect the reader's experience, to amplify. Photos are manipulated to suggest outrage, power and a distinct point of view.
Design can create a new perspective, a new understanding, new ways that we creatives can shape the world through empathy and feeling. NAIL has a job to do through design and it's all about shaping our culture in a way that makes being a creative person in today's world a pleasure, not a struggle.
That's what the design of NAIL had to do to succeed. Ross Hogin conceived and designed every page, every detail. He did it all with the team he selected that included principal photographers Douglas Evans and Dusty Kessler. Ross selected and worked with the craftspeople at Color Graphics to print NAIL. All I had to do was say yes.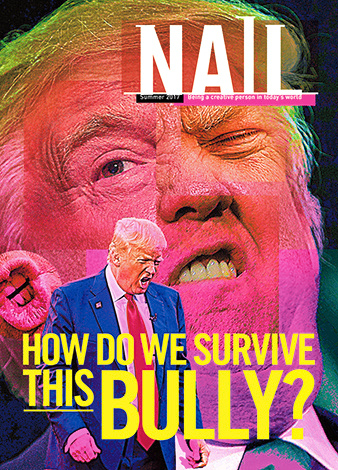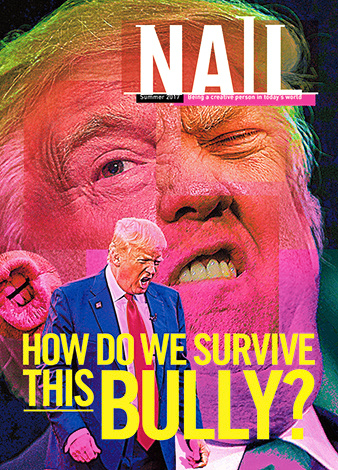 To the Point
A short list of creatives who are nailing it right now.
Lena Wolff and Miriam Stahl — Berkeley artists had an idea for creating a campaign that would demonstrate the city's stand against hate speech. They created United Against Hate in response to most recent Neo-Nazi demonstrations planned for the Bay Area.
Alice Anderson — Wrote her new memoir while recovering from a traumatic brain injury. She outlines her process in the essay, "How to Write a Book with Traumatic Brain Injury" on LitHub.
César Dezfuli, Maija Tammi, Abbie Trayler-Smith — Photographers shortlisted for the National Portrait Gallery's Photographic Portrait Prize 2017. (h/t Creative Boom)
Louise Fili — 99U has a wide-ranging interview with the "designer's designer" about her work in branding, typography, book design, working with clients, and other passions.
SaveSave
SaveSave
SaveSave