Tuesday, May 9, 2017
Introducing Nail It! Weekly

Welcome
Nail It! is a new weekly email series designed for creatives like you. In this space, I'll share stories about what works and why, examples who's nailing it right now, and ways we can connect.
Molly and Mike's Story
I help creatives who are under pressure and need to nail it in spite of the barriers they face. I help them understand and use the best of what they've got to succeed in spite of the turmoil of the times. I help them tap and use experience and strength to understand fear and put it in a place where it isn't so damaging.
I help creatives get the money and respect they need to help themselves and their clients succeed.
Creatives come to me when they are:
Pitching a gig and worried they might not win
Afraid that they're running out of work
Searching for work after an extended absence
Negotiating a new position
Feeling overwhelmed financially
Planning a dramatic career change
Newly fired
"Ted, we don't have enough work to sustain the firm."
That's how Molly began. And she went on with, "I guess the good news is that I think we've got a shot at two upcoming pitches." Then her partner, Mike jumped in: "Well … maybe we have a shot. But we've lost a few recently and if we don't get these two, it's over. We can't go on like this."
"And" he continued, "we've been losing to people who are doing shit work. Do we need to dumb down our work just to stay in the game?"
Yikes! A desperate need. An immediate history of failure. And an arrogant attitude. Not a great combination for success.
But before I tell you this tale, let me tell you a little more about me, and how I came to understand the struggles that creatives face.
There was something fundamental about myself that I didn't understand for most of my life: I have a desperate need to be included that underlies my actions. Once I figured out this core driver, this fundamental vulnerability, I began to unravel how it has shaped my life and my work.
I was fostered at birth and later adopted. When I was four, my adoptive father had what was then called a mental breakdown. Our family splintered and I was again fostered, this time through a series of homes, where I was very lonely, until I was in the fourth grade, which I flunked and had to repeat because I wasn't reading. I was then reunited with my adoptive family and stayed with them until I was twenty-one. I did all the acting out that I now know is the norm for adopted, fostered kids — fights, theft, and personal displays of bravado. Arrested with a gun as a teen, I began to realize that I needed to blend into the norm or my future options would be limited. My adoptive mother reminded me more than once that there are some mistakes that you can only make once.
It's not uncommon for creatives to have had rocky childhoods.
In spite of this, I had a successful career as a designer, built a brand design consultancy to a staff of fifty and sold it successfully to a London holding company who hired me as their global creative director with responsibility for 25 offices and over 500 creatives. I now know that resilience is often a trait of fostered, adopted kids. I also have learned that the quick decision-making, often wrong, that I practice is another trait often the result of childhoods like mine.
Throughout my adult life, I've often been driven by the raw fear that I don't measure up, that I don't have the credentials or what's needed to be included in the group or a family. Two divorces are testimony to that in my personal life.
I didn't go to college. I did go to The Burnley School of Professional Art, which was perfect for me, and had a life-changing high school art teacher as a mentor who steered me into my life as a creative. I've since learned that creative personality traits are not genetic but learned. And that it's not uncommon for creatives to have had rocky childhoods.
Through all this, I developed compensating methods, some good, some not so good, that helped me survive and sometimes excel. I used these techniques to help me understand the fears that I face, to feel the fears, not suppress them, and then use my experience and strength to understand fear and put it in a place where it isn't so damaging. As I gained more understanding of my darker compensation methods — alcohol and denial being tops — I learned how to see the darkness coming and avoid the control those dark methods held over me.
Back to Molly and Mike.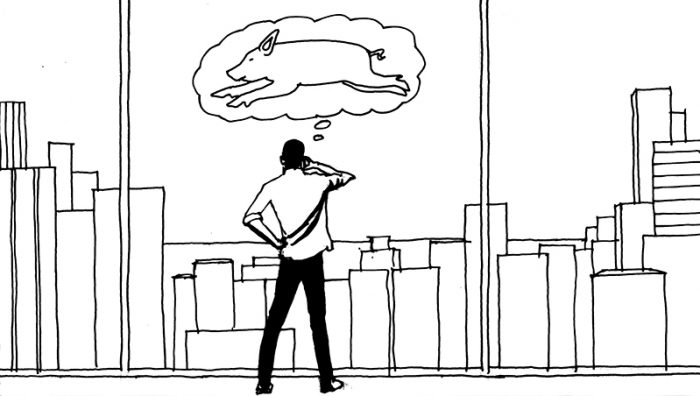 It was my turn to weigh in.
"Molly, let's examine these two new business opportunities and see how we can use your considerable past successes to advantage. And Mike, no, you won't need to dumb down your work to stay in the game. However, you will need to see and understand your prospects' needs from their perspective before you'll win their trust and their business."
Understandably, Mike looked a little bruised, so I gave him more context. "I do empathize with you," I said (after all, I had to see things from his perspective, right?). "It sounds like your fear is that your skills aren't relevant in the current market. If it helps to know, I've definitely felt that way, most keenly when I don't have enough people asking for my help. Let's focus on winning these gigs. There's nothing like a win or two for proving relevance and boosting our egos. I've been using that technique forever. It doesn't work every time but it works more often than not."
Action is the best way to regain confidence.
One of the many things that I've learned from dealing with my own fears is that action is the best way to regain confidence when I'm caught in the grip of fear. The process of information gathering, analysis, and discussion is a great action step because it reminds you of your expertise while you're learning and preparing for the encounter with the prospect. Together we created a series of exploratory steps that immersed Molly and Mike in a discovery process that engaged them and their prospects.
I've also learned how to strengthen the real emotional connection with clients by relating my personal experiences through stories. Mike had a couple of stories I knew would build a strong bond with the potential clients and together we developed them. Molly also had a good story, a "don't do this." Both stories showed a deep empathic connection beyond the business need.
Molly and Mike totally immersed themselves in the process and loved doing it. Yes, the fear of losing was still there and losing was a real possibility. But they were both energized with the big picture method of understanding and aligning their expertise around the prospects' needs. During preparation, Molly had several conversations back and forth with both prospects, which allowed her to develop more of a relationship and to ask additional questions as we developed our approach to the actual presentation.
They won both gigs.
Here's what one client said: "Molly and Mike really got us. It was like they were already on our team."
If I can help you when you need to nail it, send me an email.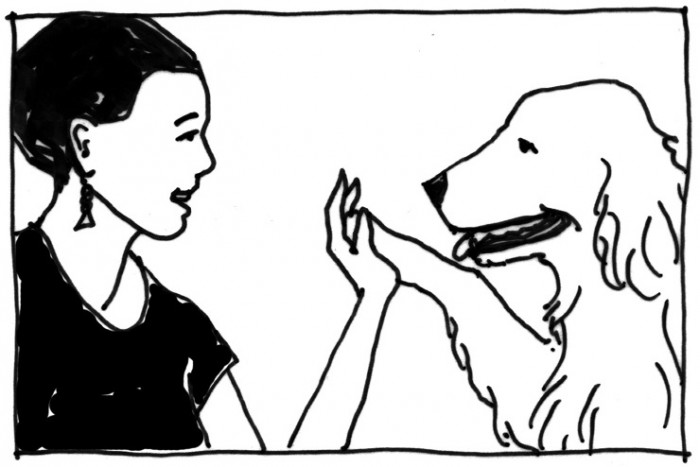 To the Point
A short list of people who are nailing it right now.
Strength Through Unity – Maia Kobabe's graphic story about fascism on The Nib.
Wendy's and #NuggsforCarter – Teen wants free nuggets. The internet delivers. Wendy's continues to be the gold standard of how brands can best do social media.
Women heading up design businesses tell their career progression stories – DesignWeek talks to creative directors and managing directors about how they got to their roles, and what advice they would offer others.
What's Your Story?
As always, I look forward to your comments and questions. Feel free to comment below or email me directly. And if you have a story to share about how you nailed it, please send it my way — if we use it in the weekly mail, you'll receive a free one-hour coaching session with me.